Kirk Slates
President & CEO
Kirk is the company owner, president, and CEO. He began his career in industrial tool grinding at Boeing in 1984 serving 18 years before joining the family business in 2002. As an industry expert with over 35 years of experience, Kirk prides himself in passing his knowledge on to his team and future family generations. He oversees all areas of the company, but from time to time you will catch him in the shop getting back to his roots by running a machine. When it is time to take a break, he enjoys traveling to the Rocky Mountains and spending time with family.
Quality Tool Service
Mary Slates
Controller
Mary is the company's controller and wife of current owner Kirk Slates. She started part-time with the company in 1985. At that time, the company's name was RW Tool Service, and a day at the office was actually a day at her in-law's house where she worked in their in-home office alongside her mother-in-law, and wife of the company's founder, Rosa Slates. As the company grew, so did her role and responsibilities. In 1998, Mary moved her office on-site and became a full-time employee. Now she is currently recreating that mother daughter dynamic in the office as she trains her own daughter not only on the company's financial processes and duties but also on the morals and values that our company stands for and that our customers have grown to trust. Mary has a heart of gold and her care for all employees and customers is truly beyond most. When Mary is not in the office, you will either find her cooking up a delicious meal or cuddling up in her lounge chair with one of her Maine Coons.
Quality Tool Service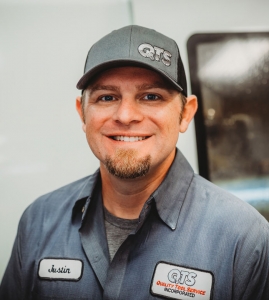 Justin Ingle
CNC Shop Supervisor
Justin is the company's CNC shop supervisor. Coming from the aircraft industry, he joined the QTSI team in 2009, later to become the CNC shop supervisor in 2018. Justin manages the flow of work, assuring that our optimal turnaround times and high quality craftsmanship remain unwavering. On the weekends, if he is not on the field coaching his kids' sports teams, you will find him on his boat soaking up some quality family time.
Quality Tool Service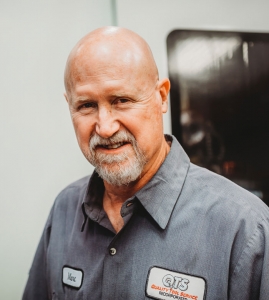 Marc Winterburg
Conventional Shop Supervisor
Marc Winterburg is the company's conventional shop supervisor. With over 44 years of experience, his knowledge and expertise help to create the flawless finish that our customers love and have grown to expect of their cutters. But, Marc's presence here brings much more than his skilled work, his friendly personality shines all throughout the shop. In fact, you will never see him without a smile on his face and he will often say that Monday is his favorite day of the week. Loud noises seem to be a consistent part of Marc's life, as when he is not busy in the shop on those noisy grinding machines, he is either shooting at the range or cheering on his grandkids at a ball game.
Quality Tool Service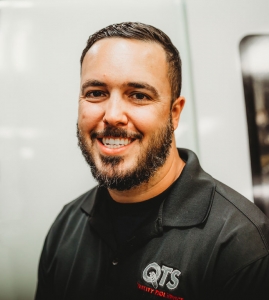 Branden Radell
Logistics Manager / Inside Sales
Branden is the company's logistics manager and inside sales representative. Starting in 2014, he has now been with the company for 7 years, but has been with the family for 18 as he is the son-in-law to Kirk and Mary. Before joining Quality Tool Service, he built up quite the resume in customer service. His expertise in customer service, combined with his friendly personality, creates a positive experience for all customers. Two other roles that Branden holds and takes pride in are father and coach. When off the clock, you will most likely find him in a gym or on a sports field with his kids.
Quality Tool Service